About Samantha
Making a Difference…
one person at a time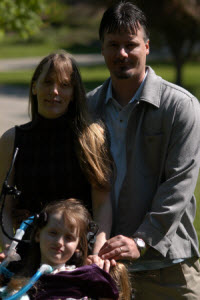 Who was Samantha Allen and why did so many people want to help her? If you ever had the privilege to meet Samantha in person you would know the answer to the second part of that question.
To have known Samantha was to have been touched by her sweet and loving nature. It was transformational to see such a beautiful child and to understand even a little about what a challenge her daily life was. If you did, you would know what a difference the community and this home made in her life.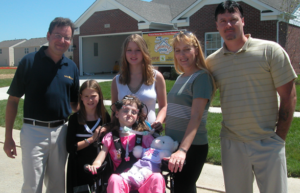 No family could ever be prepared for the horrific events that took place on a beautiful spring day in 2003. Eight-year old Samantha Allen, while crossing the street in front of her home, was struck by a car. Her injuries included the same type of spinal cord injury that the late Christopher Reeve suffered. Samantha was confined to a wheelchair and required 24-hour medical care.
But Samantha was more than the result of a horrific car accident; more than a list of medical diagnoses. Samantha was a beautiful girl with gorgeous eyes and shining blonde hair. She was an artist and dreamed of being a rock star. She was a sister and daughter who proclaimed the best part of going to Disney World wasn't the rides or characters or the plane trip, it was spending time with her family.
Samantha captured the hearts of people throughout Indianapolis, including business and civic leaders. She loved to do all the things any young girl does, only with the limitations that quadriplegia brings. She loved to go to the mall, dancing (with her eyes), singing, dressing up as a diva, butterflies, and flowers. One of her fondest wishes was to have a flower garden with a gazebo.
Sadly in July 2017, Samantha Allen passed away. Samantha will always be in our hearts and remembered as a beautiful and strong young lady who touched so many lives. We will miss you, Samantha.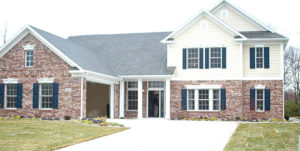 Please take a moment to make a donation to the Samantha's House & Van Foundation in Samantha's honor so we can help more individuals like Samantha.