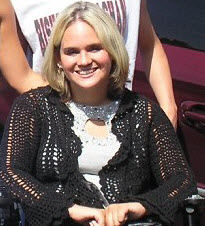 Ever since Nicole Richards was a little girl, she dreamed of being an Olympic gymnast. The application of that dream started when she was just two years old. Her parents enrolled her in pre-school tumbling classes, and thus started her gymnastics career.
Once Nicole got older, she began competing at the state, regional and national levels. She trained four to five days a week and won many state and regional USA Gymnastics and IHSAA titles. During Nicole's junior year of high school at Perry Meridian, she decided she wanted to pursue a collegiate gymnastics career. She wanted to stay close to home, so Ball State University in Muncie, Ind. was the answer.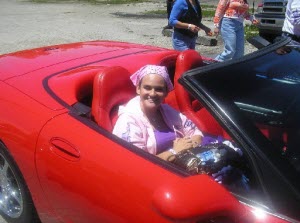 On a fateful day in February – February 18, 2000 to be exact – Nicole and two of her friends and current teammates took a trip to Ball State to meet with the coaches and be introduced to the girls for the first time. Her dreams started to really materialize when watching the girls perform. She knew that the next fall, her training with them would begin. However, on the way home, the car she was in was involved in 22-car pile-up. Midwestern winters can be brutal and black ice is a problem. Nicole was in the back seat. She was life-lined to the IU Med Center and immediately went into emergency surgery to fuse her vertebrae. She sustained a C-6 -7 complete spinal cord injury. She was now paralyzed from the chest down and would spend every day in a power wheelchair.
An outpouring of support came from friends and family in the days and months after the accident. After months of grueling rehab in Chicago, she finished her senior year in high school and started at IUPUI in the fall. Despite her dream of a gymnastics career at BSU, she still wanted to attend classes there. You see, the dream wasn't just about her athletic endeavors; education and scholastic achievement were important as well. In the fall of 2001, she transferred from IUPUI to BSU. She completed her Bachelor of Arts in Telecommunications within four and half years, despite the many obstacles facing her.
Lack of nursing care
Her mom drove an hour and half each morning and each night to get Cole ready for school, for the first semester, her mom couldn't stay though, because she also had her other two children at home to get ready for school
True accessible dorms
Malfunctioning equipment
No close-by bathroom
Being in bed when fire alarms went off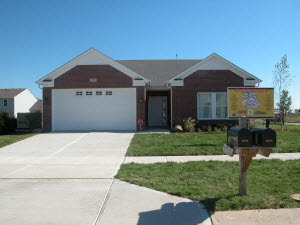 She took a full course load, had three surgeries, wrote for the Daily News and reported for the News Center. To lessen the stress on her family, Nicole decided to get her license, but had to complete over 100 hours of specialized training and testing. She had to re-learn how to drive, but this time by using only her hands with hand controls. Nicole still kept gymnastics close to her heart, though, she went to the BSU practices and all the home meets. The athletic director even gave her the letter jacket she would've received. She taught gymnastics lessons every summer to younger girls that dreamed the dreams Nicole had all those years ago. She even got her judging license and continues to use it to judge club meets, USA gymnastics and high school meets. The sport is still a major part of her life.
Upon gradation, she moved back home to Indianapolis and got reacquainted with life at home with her mom and siblings. Nicole isn't the type to stay idle long – within a year she got a full time job as a human resource specialist with the Defense Finance and Accounting Service for the Department of Defense. She works 40 hours a week; judge's gymnastics meets, attends all of her sibling's athletic events and is actively involved with her friends' lives. She puts on fundraisers and speaks to youth groups in the community. She advocates for spinal cord research and strives to find a cure for all spinal cord injuries.
Nicole's current dilemma is she's ready to be on her own but can't because of her living situation. She yearns for independence but can't afford to do it on her own. Her make-shift bedroom and bathroom that her grandpa built barely provides enough space. She has come so far and done so much for everyone – we would like to see someone do something for her in return.