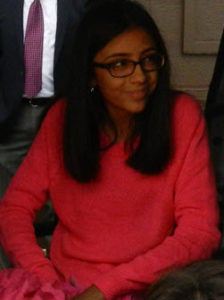 Making a Difference…
Mia is a beautiful, bright, spunky girl. She spent the summer of 2013 riding her bike, hanging out with her brother and sister, babysitting, enjoying time with friends and going to the Y. In the fall, Mia ran cross country for her school and began to settle into life as a Jr high-schooler.
Unfortunately, on Thanksgiving Day of 2013 her life changed. Mia woke up with severe pain in her back. Within 30 minutes she was unable to stand or walk. Her mother, Isabel, rushed her to the hospital where an MRI revealed a blood clot compressing her spine. Mia was paralyzed from the chest down. She was immediately transferred to Peyton Manning Children's Hospital where emergency surgery was performed to remove the clot and relieve the pressure. Mia was diagnosed with Spinal Arteriovenous Malformation (AVM). She underwent a second surgery to stabilize her neck and after 2 weeks, Mia was finally moved out of ICU. On December 18th, Mia was transferred to Cincinnati Children's Hospital where she spent several months doing intensive physical therapy.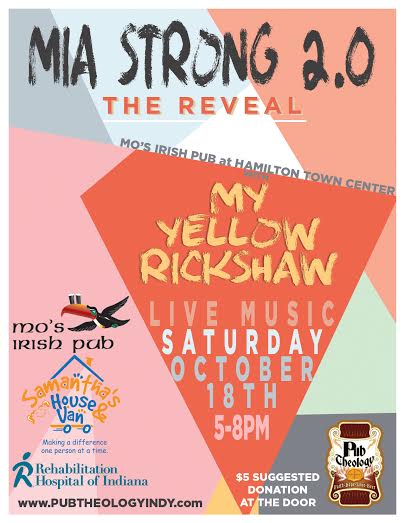 Mia remains paralyzed in both legs and her right diaphragm. Both lungs are partially collapsed and she requires the use of a bi-pap machine at night to assist with her breathing. She also receives ongoing breathing treatments throughout the day and after her therapy sessions. Mia is working hard to regain full use of both of her hands, but currently can not hold a pencil or button her shirt.
Isabel (Mia's mother) writes;
"Mia's strength continues to amaze me. She has overcome more obstacles than a person would care to face in a lifetime. Her fight is just beginning… Mia has a long road ahead of her, but the plethora of prayers and continued support has made this road a lot less bumpy. I cannot begin to express my gratitude for the e-mails, phone calls, texts and prayers that have come my way… thank you my friends! We are truly blessed!!"

On Saturday, October 18th, 2014 Mia received a new handicap-accessible vehicle thanks to the generosity of many community donations and corporate partnerships facilitated by Samantha's House & Van.