James Keller – Keller & Keller
President – Samantha's House Foundation Board of Directors
James "Jim" Keller, Partner, has practiced with Keller & Keller since 1989.  After receiving his undergraduate degree from Indiana University, Jim then obtained his Juris Doctor (J.D.) from the Thomas M. Cooley Law School in the State of Michigan.  In addition to the personal attention given to each of his clients, Jim also lends his efforts and resources to the community serving as the Founder and President of Samantha's House Foundation.  As well, Jim was also a past President of Temple B'nai Shalom.  Away from the office, Jim enjoys spending time with his wife Wendy, and their three daughters.  His hobbies include participating in competitive tennis and golf with friends and family.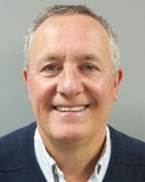 Bryan Lacey – B2Contractors
Vice President – Samantha's House Foundation Board of Directors
Bryan Lacey began his career after graduating from Purdue University with a Bachelor of Science degree in Civil Engineering in 1980.  Post graduation, Bryan worked for a large international engineering and construction firm as a Structural Engineer.  Bryan's heart has always been on the physical construction side so he transitioned to Commercial Construction Management  building office buildings, warehouses, strip centers and other commercial facilities.  In the mid 80's, Bryan transitioned to Residential Construction and began working for national home builders running home construction, land development and land acquisition activities until 2007 when he struck off on his own and founded B2Contractors, a Commercial General Contracting Company serving the Midwest.  Bryan loves to spend time with his wife, Joni, of 33+ years, his two grown daughters and five delightful grand children.  His other interests include fishing, hunting and playing golf.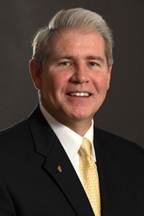 James
Schellinger

– CSO Architects

Samantha's House Foundation Board of Directors

Jim Schellinger is a graduate of Notre Dame University with a Bachelor of Architecture degree.  In addition, he attended the University of Wisconsin-Madison College of Engineering for Planning and Designing Functional R&D Facilities as well as Harvard University Graduate School of Design for Planning and Designing Educational Facilities.  Jim joined CSO Architects in 1987 and in 1996 became President of CSO.  Currently, Jim serves as Chairman/CEO and Principal on a wide variety of projects.  Some of Jim's projects include The New Indianapolis Airport, Limited Army Aviation Support Center, Anderson High School, Arlington High School, Bishop Chatard High School, Cummins Child Development Center, Anthem Operations Center and the Circle Center Mall.  Outside of work and volunteering, Jim enjoys time with his wife and three children.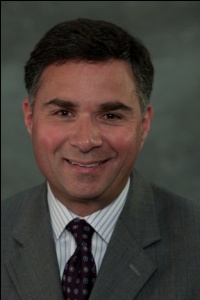 Larry Delia – WTHR 13
Samantha's House Foundation Board of Directors
Larry Delia is a graduate of the University of Massachusetts at Amherst. He currently serves as President and General Manager of WTHR/WALV, Indianapolis. Prior to moving to Indiana, Larry held the Vice President and General Manager position for WPMT – FOX in Harrisburg, PA. He also lead WGNO/WNOL – ABC, CW out of New Orleans, LA and WVNY – ABC out of Burlington, VT in this same capacity for several years. Larry has been in high level management helping take broadcast stations to elevated levels of success for over two decades. Outside of his current role with WTHR, he serves on the board of directors for the American Red Cross and the United Way. He and his wife Carrie reside in Carmel with their three amazing children.

Michael A. Hanlon – APEX Solutions
Samantha's House Foundation Board of Directors
Michael is a loving husband and father of three children. One of Michael's daughters, Gabrielle, who passed away in 2015, was a past recipient of a home built by Samantha's House. He is the owner of APEX Solutions, a computer consulting business which provides services to small and mid-sized businesses. Michael is currently the Business Manager, Head Development and Futures Lead Coach for the Brownsburg Swim Club in Brownsburg, Indiana. He has been on the board of directors of the Indiana Chapter of the United Mitochondrial Disease Foundation (UMDF), served on Riley Children's Hospital's "Family Advisory Council", where he was Chairman in 2010, and was a member of their "Religion Spirituality and Medicine" team as well. Previously, he was President of a local charity, Nehemiah Ranch, a Christian community outreach ministry located in Avon, Indiana.

Nicole Richards – Defense Finance and Accounting Service
Samantha's House Foundation Board of Directors
Nicole is a past recipient of a home built by Samantha's House.  Despite many challenges after becoming paralyzed from the chest down in an accident, Nicole graduated from Ball State University with a bachelor's degree in Telecommunications.  Nicole now lives independently in the home specially built for her.  She works as a Human Resource Specialist recruiting, ranking and hiring new employees to the Department of Defense.  With her unwavering love for gymnastics, Nicole is a licensed Indiana High School Athletic Association official in the sport of gymnastics and is a judge for USA Gymnastics.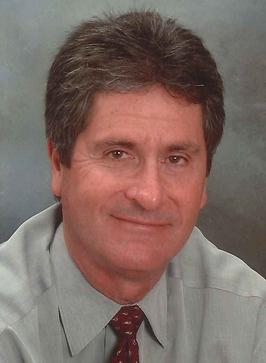 Larry Sablosky – Finish Line
Samantha's House Foundation Board of Directors
Larry Sablosky is a co-founder of The Finish Line, Inc and has a B.S. and MBA degree in business. He served as a Senior Executive, Vice-President and Board Member from 1982 to 2009, when he retired from the company. Before The Finish Line, he worked in a family business with his father in Indianapolis. Larry now serves on the Board of Directors of Big Brothers/Big Sisters, Central Indianapolis Community Foundation and Legacy Fund. He also serves on the advisory board for Apparatus Inc. In past years, he was on the advisory board for Golden Ventures, Irwin Union Bank, Ball State University Entrepreneurial Program and Finish Line Youth Foundation. Larry also served as Interim CEO of Big Brothers/Big Sisters. Larry and his wife Lisa reside in Carmel, Indiana and have two daughters, Karen and Kate and three grandchildren, Sasha, Mitchell and Issac.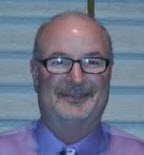 Ed Huck – Miller Eads Electric Company
Samantha's House Foundation Board of Directors
Ed is the grand-father of Anthony, a former recipient of a handicapped accessible home built by Samantha's House. He completed the IBEW Local 481 four year Apprenticeship Program in 1980 and is currently a Project Manager for Miller Eads Electric Company. Ed & his wife Tina have been happily married for 38 years. They live in Greenwood along with their two daughters & their families, Rosie, her husband Nick & their four children Sami, Anthony, JoJo and Isaac and Antoinette and her husband to be Derrick and her daughter Santina. Ed and Tina value spending time with their families.